Mail Order Phone:
Manchester Superstore:
Store Hours:
Converters Wiring System
Van Converters Plug & Play Electrical System
These products are part of the BCA Electrical converters' wiring harness system which vastly simplifies the process of installing or replacing an electrical system in a caravan or motorhome.
All the major components of the electrical system are pre-wired with plug and play connectors making it far simpler to build and install the electrical system in a van conversion project.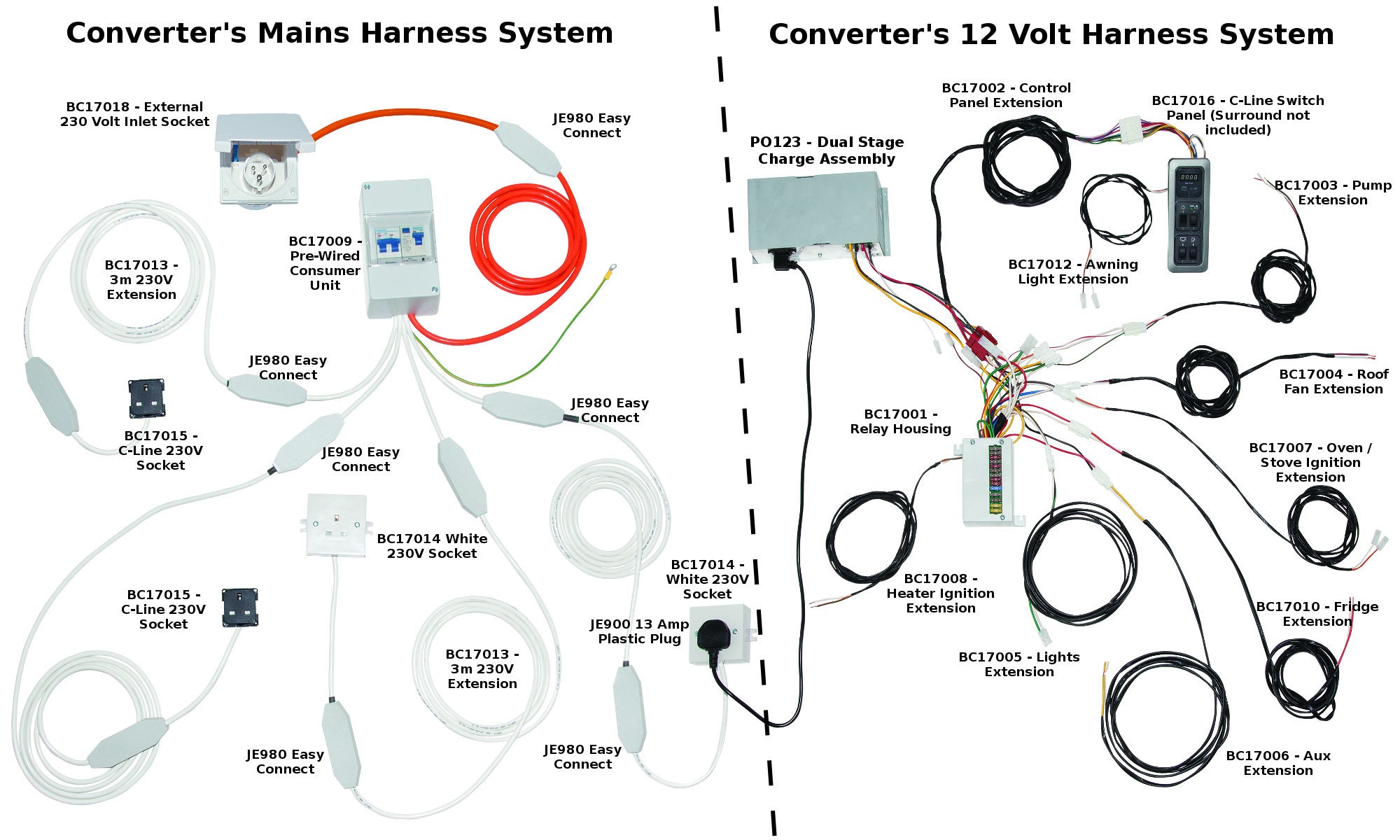 Click the image to expand the system layout. Identify the parts you need and search by part number or browse the items below.
Converter's Mains Harness System
For the Mains Harness System purchase
1 x Mains Inlet Socket - BC17018
1 x Pre-Wired Consumer Unit - BC17009
1 x Easy Connect Box - JE980
For EACH mains socket purchase
2 x Easy Connect Box JE980
1 x 3m 230V Extension BC17013.
Either, 1 x White 230V Socket - BC17014, OR, 1 x C-Line 230V Socket BC17015 with C-Line surround and backbox of your choice.
Converter's 12 Volt Harness System
For 12 Volt Harness System purchase;
This provides 12V power supply and control of your 12V system.
For each 12 Volt appliance you want to power purchase the appropriate accessory extensions.

AgentFiamma
Unique and innovative range of caravan and motorhome accessories.
Northwest Towbars
Accredited towbar fitting specialist in Greater Manchester for all makes of car