Mail Order Phone:
Manchester Superstore:
Store Hours:
Workshop & Repairs
Sewing and Repairs at Camperlands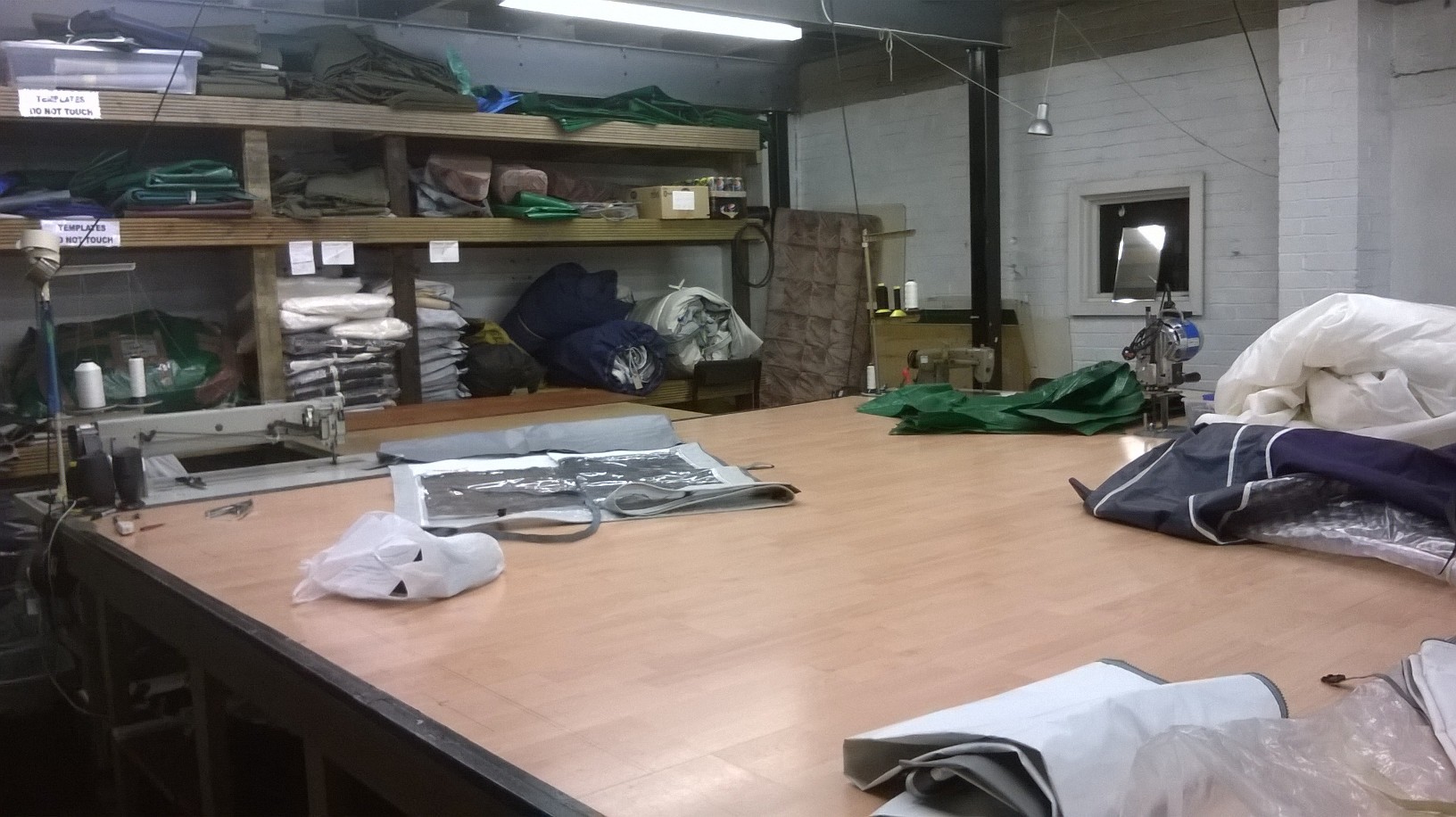 Those who have been unfortunate enough to have damaged their tent, awning or trailer tent will know that we have always been on hand to help repair these little mishaps. However Camperlands now has an expanded state of the art repair and sewing department.
It is staffed by a team of exceptional machinists who enjoy the challenges of repairing damaged materials so much so, you may not even recognise where it was originally damaged!
Not only do they repair damaged canvas, they can also make bespoke items which you may require. These can vary from new transit covers for your trailer to complete boat covers or household awnings.
If you take the time to look at all the internal aspects of the Campmaster Air trailer tent; the inner tent, the dividing walls and under bed skirt, this is all produced by our own sewing team. They can also turn their hands producing, for example, the Velcro bucket groundsheets, which are found in a great many of our trailer tents.
No job is too small and we have yet to have a job that is too large. We advise emailing before coming in with your repair as then we can give you the best advice and an estimate of how much the repair or manufacture will cost. Email is:- workshop@camperlands.co.uk
Obviously during the main camping season, repairs may take longer to carry out but provided you give us enough time, you should be able to go on your holidays safe in the knowledge that your tent is probably better than new!

AgentFiamma
Unique and innovative range of caravan and motorhome accessories.
Northwest Towbars
Accredited towbar fitting specialist in Greater Manchester for all makes of car