Mail Order Phone:
Manchester Superstore:
Store Hours:
Towing Aids

AgentFiamma
Unique and innovative range of caravan and motorhome accessories.
Camp-let UK
Multi-award winning Camp-let trailer tents are the best for quality, design and ease of use.
Northwest Towbars
Accredited towbar fitting specialist in Greater Manchester for all makes of car


Caravan stabilisers reduce movement and damp out bumps when towing to prevent trailer snaking and reduce shocks trnasmitted through the towbar to the car. Camperlands stock a range of caravan stabilisers and accesories suitable for both standard and swan neck tow bars including Winterhoff, Bulldog and Al-ko hitch stabilisers.
Improve your visibility and safety when towing a caravan or large trailer with extension towing mirrors which help to extend your field of vision and reduce blindspots, a great advantage when manoeuvring or changing lanes on dual carriageways and motorways. And if you're towing a heavier caravan easy to fit spring assistors prevent the rear suspension from bottoming out.
Products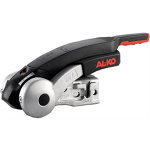 Simple to fit universal caravan stabiliser will fit both standard (bolt-on) and swan neck towbars. Simply replace your existing hitch head with this integrated hitch and stabiliser unit.
3000Kg towing capacity makes the AKS 3004 suitable for most towing applications while integrated hitch and stabliser design and friction pad wear indicators make it easy to use and maintain.
Price (Inc. VAT)   
£299.99
Eagle towing mirror is easy to fit whilst being durable and aerodynamic. Fits onto your existing car door mirror, having an adjustable head with flat lens and extended hinged arms for wider caravans. 1 mirror.
Price (Inc. VAT)   
£16.00
A pair of sturdy, secure-mounting caravan towing mirrors containing one flat mirror and one convex mirror for a wider field of vision.
Price (Inc. VAT)   
£22.98