Winter Challenge - An Austrian Adventure
Synopsis:
Get out and make the most of your year. A ski trip with a difference.
| | | | |
| --- | --- | --- | --- |
| Category: Blog | Posted: 01/02/2015 10:15 | Views: 10528 | Comments: 0 [Post] |
---
Winter Challenge - An Austrian Adventure
Camp-let Winter Challenge is now an annual pilgrimage to the beautiful Alpen Caravan Park in Achensee, Austria this year taking place from 5th to 8th February. In the depths of winter Camp-let dealers from across Europe make their way to a ski resort to exchange ideas, test their Camp-lets and show you can have camping adventures in comfort and style all year round in a Camp-let. (There may also be some skiing and a beer or 3 ;-)

This year for the first time, Camperlands will be making the thousand mile trip to join them. Dominic will be heading out with a Camp-let Classic and Ian Hewlett from the Camping and Caravanning Club will be joining him.
We'll update this page so you can see how they're getting on or read all about it in the May edition of the Club magazine.
---
Update - Monday 2nd Feb @ 5pm
All hitched up and ready to set off tomorrow morning. It looks cold enough here. Will Dominic survive the chill in Austria?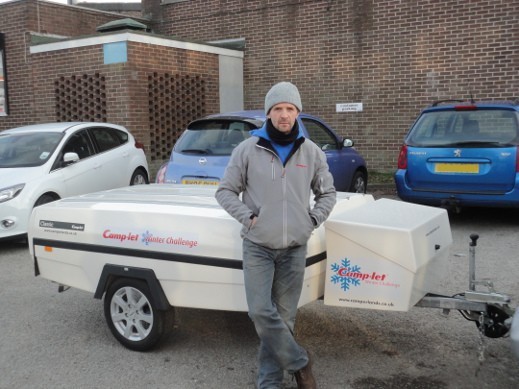 ---
Update - Tuesday 3rd Feb @ 3pm
Set off for Dover at 7am with plenty of time to spare for an easy drive. The British road network had other ideas. Encountered 2 crashes, the usual road-works (everywhere!!) and jams on the M25. A re-route via Cambridge and just made the boat. Onward into France with only 700 miles to go.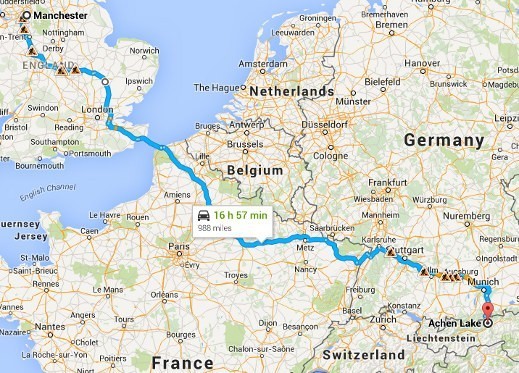 ---
Update - Wednesday 4th Feb @ 14:00
A cold drive followed by a warm welcome on arrival at Camp-let Winter Challenge. Forecast for -15°C overnight.

---
Update - Thursday 5th Feb
Ground too hard to peg in to but the Camp-let still copes. Pile up the snow to make use of nature's draught excluder.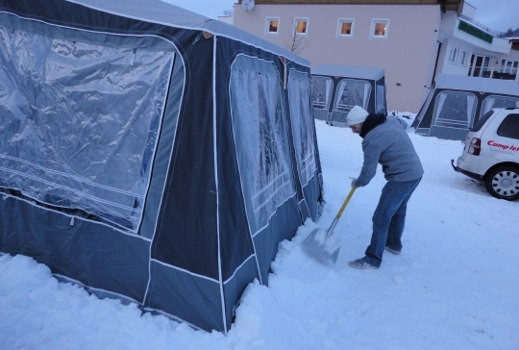 Down to -15° outside last night with no heater in the tent. -4° in the Camp-let but still had to turn the Snuggle electric blanket down after getting too warm.
---
Update - Saturday 7th Feb @ 9pm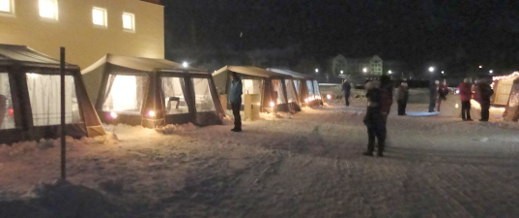 Welcome to the neighbourhood. A few locals stop by our temporary Camp-let Village in Achensee, Austria.
---
Update - Sunday 8th Feb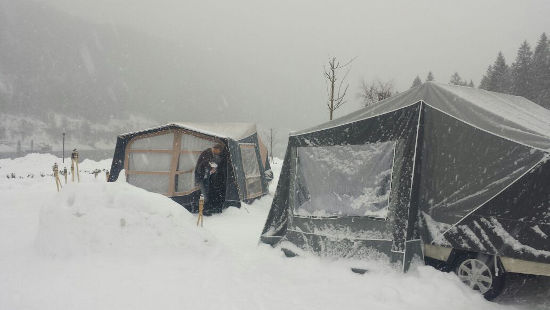 The weather has turned and it's time to go home. The end of Winter Challenge for this year.
Comments on Winter Challenge - An Austrian Adventure
Be the first to comment on this entry!
---
Share comments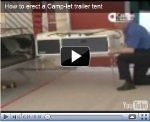 AgentFiamma
Unique and innovative range of caravan and motorhome accessories.
Northwest Towbars
Accredited towbar fitting specialist in Greater Manchester for all makes of car