Shipping Zones

AgentFiamma
Unique and innovative range of caravan and motorhome accessories.
Northwest Towbars
Accredited towbar fitting specialist in Greater Manchester for all makes of car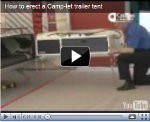 The sections below give a full breakdown of the counties and areas covered by each of our shipping zones.
England & Wales
Scotland Main
Scotland North
UK Islands
Northern Island
Rep. of Ireland
For shipping charges please refer to the Delivery Charges & Lead Times section of our Terms & Conditions page.
England & Wales
Avon
Bedfordshire
Berkshire
Buckinghamshire
Cambridgeshire
Cheshire
Conwy
Cornwall
Cumbria
Derbyshire
Devon
Dorset
Durham
Dyfed
East Anglia
East Sussex
East Yorkshire
Essex
Glamorgan
Gloucestershire
Greater London
Greater Manchester
Gwent
Gwynedd
Hampshire
Herefordshire
Hertforshire
Inner London
Kent
Lancashire
Leicestershire
Lincolnshire
Merseyside
Mid Glamorgan
Norfolk
North Yorkshire
Northamptonshire
Northumberland
Nottinghamshire
Oxfordshire
Powys
Rutland
Shropshire
Somerset
South Yorkshire
Staffordshire
Suffolk
Surrey
Tees Valley
Tyne and Wyre
Warwickshire
West Glamorgan
West Midlands
West Sussex
West Yorkshire
Wiltshire
Worcestershire
Scotland Main
Ayrshire
Berwickshire
Clackmannanshire
Dumfriesshire
Dunbarton
East Lothian
Fife
Kinross-shire
Kircudbright
Lanarkshire
Midlothian
Peebles-shire
Renfrewshire
Roxburghshire
Selkirkshire
Stirlingshire
West Lothian
Wigtownshire

Scotland North
Aberdeenshire
Angus
Argysllshire
Banffshire
Buteshire
Caithness
Cromartyshire
Grampian
Inverness-shire
Kincardine-shire
Morayshire
Nairnshire
Perthshire
Ross-shire
Sutherland

UK Islands
Guernsey
Isle of Man
Isle of Wight
Isles of Scilly
Jersey
Northern Ireland
Antrim
Armagh
Down
Fermanagh
Londonderry
Tyrone
Republic of Ireland
All areas of the Republic of Ireland Mainland