Spring Caravan and Camping Show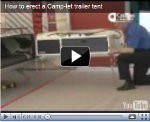 AgentFiamma
Unique and innovative range of caravan and motorhome accessories.
Northwest Towbars
Accredited towbar fitting specialist in Greater Manchester for all makes of car
Synopsis:
For 2013 the Spring Caravan show returns to the NEC. From the 19th to 24th February the Spring Caravan and Camping Show will be showcasing all the latest tents, awnings and camping equipment.
Buy cheap tickets in advance and take the opportunity to see the Camp-let Trailer Tents outside of Manchester.
| | | | |
| --- | --- | --- | --- |
| Category: Blog | Posted: 03/01/2013 10:12 | Views: 5792 | Comments: 0 [Post] |
---

The new Spring Caravan and Camping Show runs from the 19th to the 24th of February 2013 at the NEC Birmingham. Organised by the National Caravan Council (NCC) it's one of the biggest events of its kind. It replaces the Spring Caravan and Boat Show from previous years and offers a greater focus on Camping, Caravans and Motorhomes.

The Latest Caravan & Camping Gear
The Spring Show is used by many manufacturers as a showcase for their latest models making it the perfect opportunity to discover the latest gear and see what's new for 2013. All of the latest tents, awnings and accessories will be available along with stands offering information on new holiday destination and campsites making this show a top quality event.
Free Activities & Towing Experience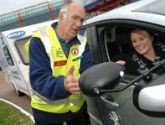 At the show you will be able to pick up free information from various owners' clubs and there will be a host of fun and informative acitivities available to all. The Caravan Club will be offering expert tuition on Motorhome manoeuvring, the Camping & Caravan Club are giving towing training sessions and advice and there will be canoeing & kayaking taster sessions, rock climbing, wildlife experiences and you can try out hydro zorbing all for FREE.
Best Time of Year to Buy
Whether you're shopping for a Trailer Tent, Caravan or Motorhome, with hundreds of display models and demonstrators the show offers a great chance to see and compare all your options in one place to help you make your decision. The February Show is also the ideal opportunity for people from the south and midlands to see the award winning Camp-let Trailer Tent range closer to home.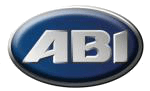 As well as a host of free activities and all the latest gear, the Spring Caravan & Camping Show is probably your best opportunity to see all the major trailer tent manufacturers side by side. With special show offers and deals to be had from all major manufacturers and dealers, the February Show is often the best time of year to buy.
Camperlands at the NEC
Once again Camperlands will be bringing the award winning Camp-let Trailer Tents to the NEC, as well as manning the Trigano Trailer Tent stand. Both Trigano and Camp-let stands will have a number of models on display with expertly trained staff available to demonstrate the Camp-let and spend time with customers answering any Trailer Tent related questions or queries.

There will also be special NEC deals to tempt those looking to buy during the show as well as a number of limited production models and special editions available. For any customers unable to make it to the show, or who would rather visit us in Manchester, all offers will be available at Camperlands home base while the show is on.
For 2013 the Caravan & Camping Show will also see the launch of Camp-lets own range of top quality camping and caravan furniture. Designed to complement the Camp-let Trailer Tent range but able to be used by anyone and of course offering Camp-lets legendary quality.
Show Tickets - Buy Online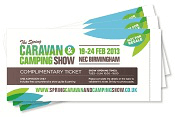 Tickets for the show can be bought from the NEC ticket office on the day but are cheaper when bought in advance. Save money and purchase online in advance by following the link to buy Caravan & Camping Show tickets. See the table below for prices.
| | On the Day | In Advance |
| --- | --- | --- |
| Kids Under 16 | FREE | FREE |
| Adults | £10.00 | £8.00 |
| Senior (over 60yrs) | £9.00 | £7.00 |
Whenever you buy, the cost of your tickets includes parking and FREE show guide available on arrival.
Let us Know You're Coming
If you're planning on coming to the show, and thinking of buying a Trailer Tent, let us know. If you do we'll email you nearer the time to let you know what deals and offers will be available and giving you first refusal on limited Danish models and ex-demonstrators.
By simply letting us know you're coming we'll also give you 2 top quality Camp-let chairs worth well over £100.00 when you order a Camp-let Trailer Tent at the show.
To take advantage of this offer simply let us know you're coming by filling in the form below.
Comments on Spring Caravan and Camping Show
Be the first to comment on this entry!
---
Share comments